Bold and brilliant colors plus sewing-themed designs?! Sign us up! This is what you'll find in Tula Pink's brand new HomeMade collection. Designed with her sewing process in mind, HomeMade is sure to dazzle!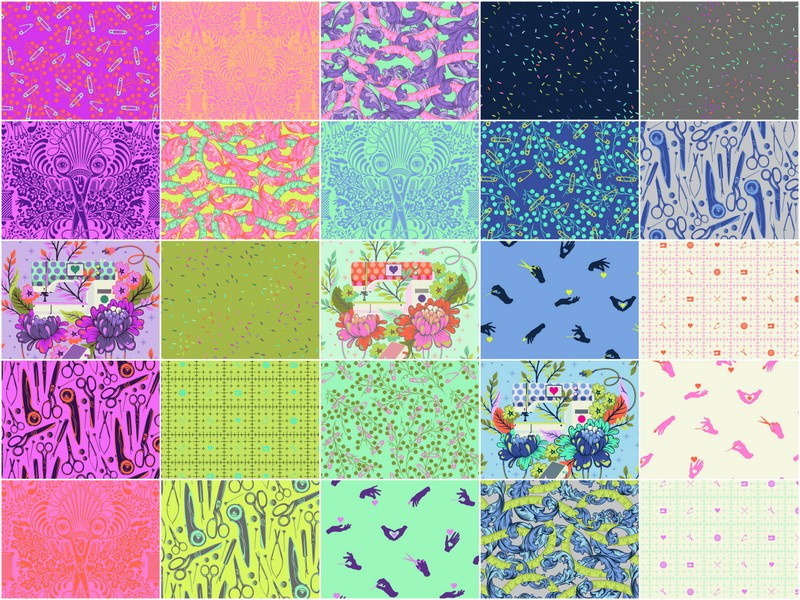 To celebrate the HomeMade collection, Tula Pink, Free Spirit and Aurifil are sponsoring the HomeMade Challenge, a juried and judge quilt competition, and we're proud to be one of the participating quilt shops!! For the complete contest rules, please click HERE.
We can't wait to see your quilt submissions here at Missouri Star (and be sure to check the list of participating shops to see if your local quilt shop is participating, too!) All of the competition specifics can be found HERE. Please read them thoroughly before you start stitching!
Quilts must be no smaller than 60"x60" with a four-inch sleeve sewn to the top back edge of the quilt.
At least 80% of the quilt should feature Tula Pink HomeMade fabric and the use of Aurifil Thread.
Missouri Star is accepting images of quilts for the entry into this contest. Please email socialmedia@missouriquiltco.com with your quilt images. Please DO NOT SEND physical quilts to Missouri Star for entry into this competition.
Please submit your quilts via email at socialmedia@missouriquiltco.com and be sure to fill our the submission form HERE no later than November 2, 2020. Online voting on quilts will begin later in the month.