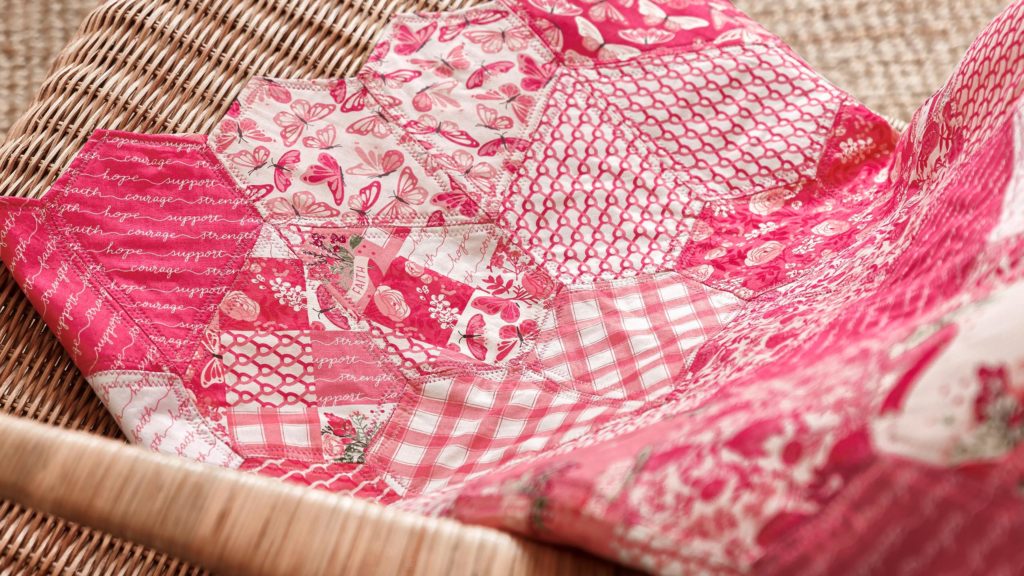 Jenny Doan loves to quilt everywhere she goes: In the studio. On the couch. In waiting rooms and on long drives. (Can you relate?) Life is more fun with a needle and thread in tow!
In honor of Breast Cancer Awareness Month, Jenny has whipped up a quilt-as-you-go heart quilt using fat quarters and the fabulous Jewel Template. Best of all, these pretty hearts can be sewn by machine or by hand!
Jewel Heart is a great project for long waits and nervous energy, and it makes such a sweet gift, too!