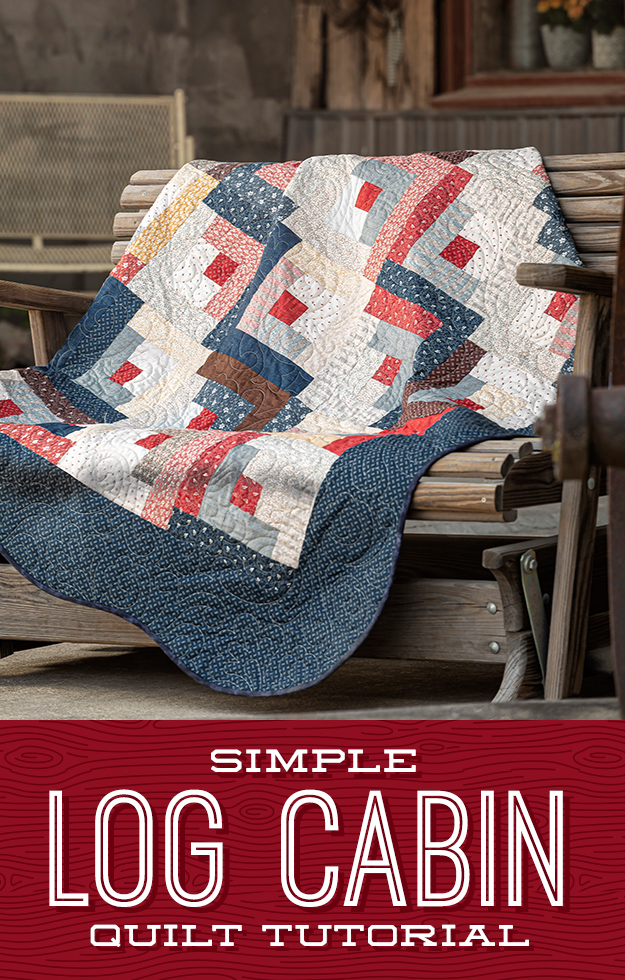 Life on the American frontier was hard. There were prairies to tame, trees to fell, and fences to build. There was butter to churn, laundry to scrub, and water to fetch.
Despite such labor-filled days, those resourceful pioneer women found ways to whip up easy patterns like the Log Cabin block. These simple, pretty quilts were used not only as bed coverings, but as windows, room dividers, and doors, too!
This week Jenny is working on a Simple Log Cabin with a traditional red center square to represent the heart of the home—the hearth.  Click HERE to learn how to make this classic 19th-century quilt!