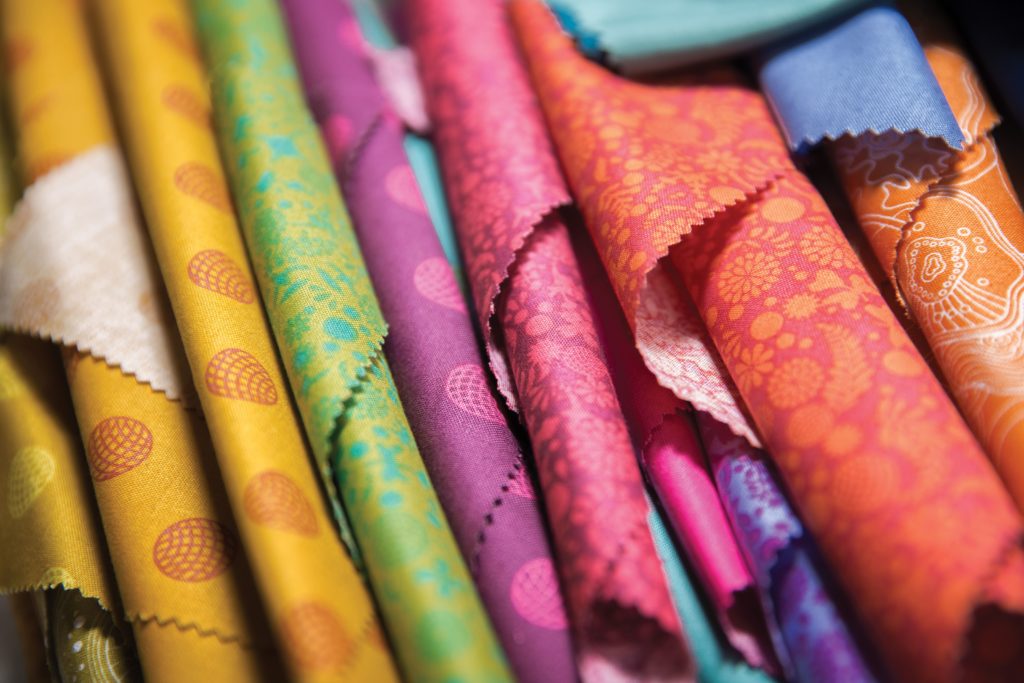 Getting organized to start your new year off fresh is an important step in making the most out of your quilting. A clear work space promotes not only creativity, but motivation to finish that UFO that's been sitting in the corner since last New Year's! After your room is tidy and all your fabrics are neatly labeled, what can be done with the stash of scraps that you've been stockpiling?
Here are some great quilt ideas to utilize that growing pile of scraps:
Piece together all those extra scraps to make a String Quilt. In the Missouri Star LIVE Tutorial, Jenny and Misty demonstrate how to make this incredibly simple, yet aesthetically pleasing quilt using no more than what you've squirreled away from your previous projects and some 10″ Paper Piecing Squares!
Use some extra solid yardage and scraps to create a fun and simple pattern that has no color limitations! Each star can be unique, or for a bigger challenge, try making a star to represent each of your past projects!
Maybe your stash isn't quite ready for a full size quilt, but you still want to cash in on that stockpile opportunity. Take the extra squares from Charm Packs to make this funky Mini Rhombus Table Runner to add some color and creativity to your dining room table!
Stash Busting with Style with Monique Jacobs Class
Craving more ideas? No worries! Missouri Star Academy offers an educational course with our fabulous instructor, Monique Jacobs! Answering real questions from real quilters, Monique gives you great tips and ideas to help you become the expert in what you like and why you like it—inspiring and empowering you to make beautiful quilts with your newfound stash savvy. As a fabric and pattern designer with an expert eye for color and prints, she invites you to dig into your stash, pull out those favorite fabrics you have tucked away for just the right quilt, and settle in for a class that will help you put your stash to use, finally!
There's no need to feel limited by your scraps! With a little creativity you can take all the leftovers from your past works to something new.
What's your favorite Scrap Busting Project?