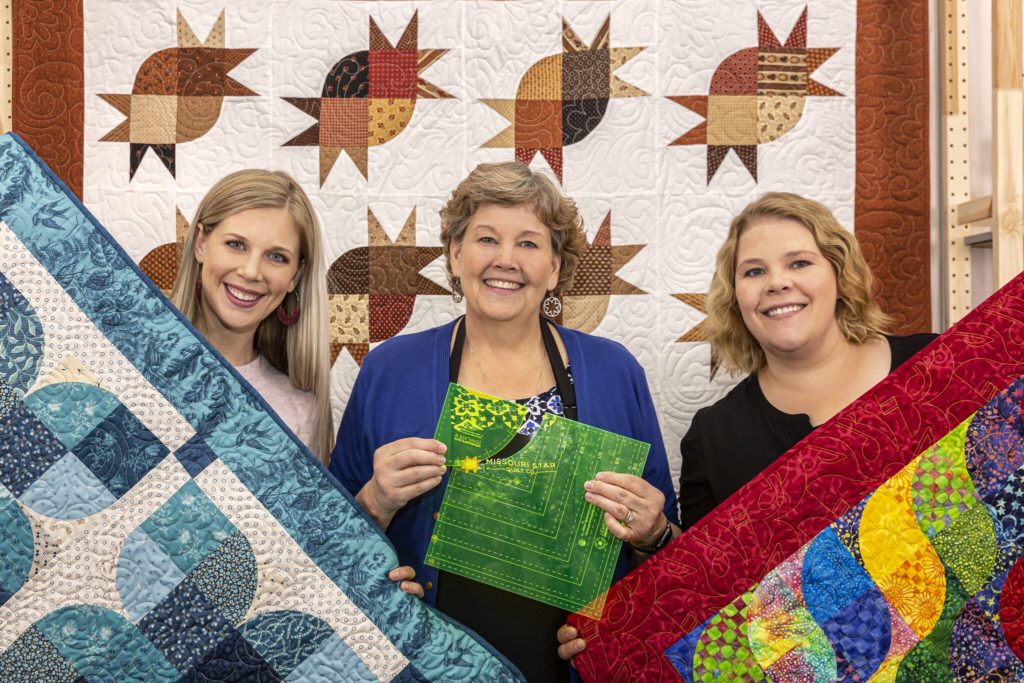 We're quilting with curves, but don't you worry! The Drunkard's Path block has just one simple seam, and when you master that curve…the sky's the limit!
Jenny's Design
For this month's Triple Play tutorial, Jenny, Natalie, and Misty each designed a brand new Drunkard's Path quilt. (I can't wait to hear which is your favorite!)
Misty's Design
These gorgeous projects are made with charms, yardage, and our new Drunkard's Path template.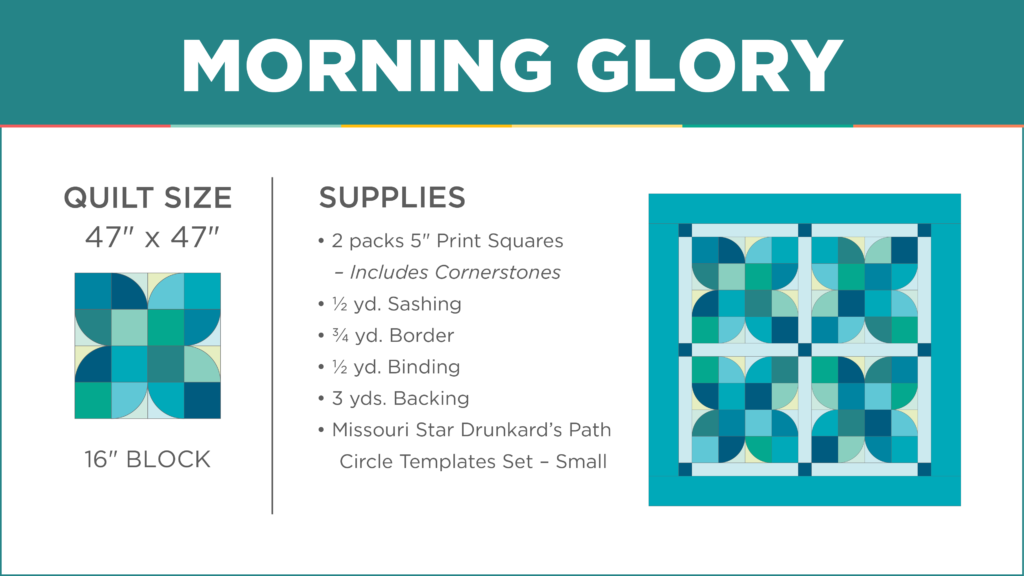 Natalie's Design
Three tutorials and three different takes on a classic design! Click HERE to watch the video!