The Doan family loves getting together and throwing a party! Especially in the summertime, we gather at one of our houses to be together outside and eat good food.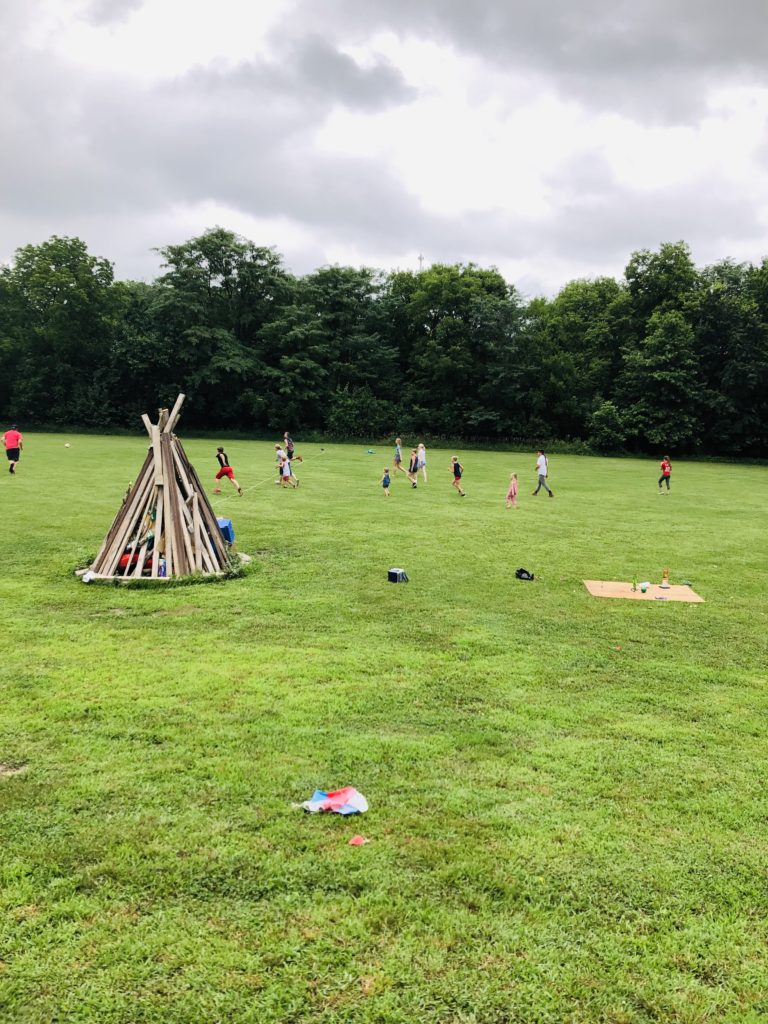 Sometimes we swim, sometimes we camp, sometimes we bring out the dirt bikes and ride around playing dirt bike soccer, but no matter what we do, we always have good food and good company!
Accompanying our hamburgers and hotdogs and varieties of chips, here are a few of our favorite family barbeque side dishes!
Potato Salad
A family barbeque classic — we love our potato salad!
6 medium potatoes (2 pounds)
1 Tablespoon minced dried onion
1⁄3 cup dill pickle relish
2 Tablespoons dill pickle juice
1 1⁄4 cups mayonnaise
2 Tablespoons mustard
1 teaspoon garlic salt (to taste)
4 hardboiled eggs – cooked, peeled and grated.

Cook potatoes in boiling, salted water until tender.
Drain well, and let cool.
Peel potatoes.
Cube potatoes into a large bowl.
Add onion, relish and grated eggs to bowl.
Combine mayo, mustard, garlic salt, and pickle juice.
Add mayo mixture to bowl.
Mix well to coat potatoes and combine all ingredients.
Cover and chill thoroughly. Enjoy!
Cowboy Beans
The perfect barbeque side to compliment your spread!
1 lb hamburger
1/2 onion, chopped
5-6 cans of beans, drained (red, black, and pinto) mix em' up!
1 green pepper, chopped
1 lb. bacon, cooked and crumbled
2 cans chopped tomatoes, drained
1/2 cup brown sugar
1 cup of your favorite BBQ sauce
Brown the hamburger and cook the onions, then mix it all together in a crock-pot and cook on low for 8 hours or on high for 4 hours!
Strawberry Pie
Jenny's favorite is the strawberry pie. We never have a summer party without it!
1 9″ frozen pie crust, baked
1 cup of sugar
1 1/2 cups of water
1/4 cup of cornstarch
1 lb of sliced strawberries
1 (3oz) package of strawberry jello
Bake pie crust according to package directions, remove and then let cool.
While the crust is in the oven, add sugar and water to a large saucepan over medium heat, whisk the cornstarch in slowly and make sure there are no leftover lumps. Stir continuously for about 4-5 minutes until the mixture is thickened and turns a little clear.
Remove from heat and whisk in the strawberry jello mix until completely dissolved. Let this mixture cool to room temperature.
Once cooled, toss in the strawberries and make sure they are evenly distributed. Pour into pie crust.
Place in the refrigerator to set for about 2-3 hours and then serve! (Add whipped cream if desired!)
Do you have some fun family and friend traditions? What are some of your favorite barbeque side dishes?