Happy Birthday Jenny and to all of you who share in the summer birthday season! Start planning your next party as Jenny shares her favorite birthday foods along with some fun, summer recipes from our Missouri Star employees! Find quick and easy sewing projects to decorate your party, and don't forget to download some of our printable photo booth props to make your summer celebration a blast! Grab your friends and let's party!
---
Jenny's Favorite Summer Recipes!
Jenny's absolute favorite is a Strawberry Pie that she makes on her birthday year after year to treat herself to something yummy!
Here's how she makes it:
1 9″ frozen pie crust, baked
1 cup of sugar
1 1/2 cups of water
1/4 cup of cornstarch
1 lb of sliced strawberries
1 (3oz) package of strawberry jello
Bake pie crust according to package directions, remove and then let cool.
While the crust is in the oven, add sugar and water to a large saucepan over medium heat, whisk the cornstarch in slowly and make sure there are no leftover lumps. Stir continuously for about 4-5 minutes until the mixture is thickened and turns a little clear.
Remove from heat and whisk in the strawberry jello mix until completely dissolved. Let this mixture cool to room temperature.
Once cooled, toss in the strawberries and make sure they are evenly distributed. Pour into pie crust.
Place in the refrigerator to set for about 2-3 hours and then serve! (Add whipped cream if desired!)
Jenny loves a good summer barbecue and for her, the must-have at any BBQ is the beans! Cowboy Beans is her go-to and here's how it's done:
1 lb hamburger
1/2 onion, chopped
5-6 cans of beans, drained (red, black, and pinto) mix em' up!
1 green pepper, chopped
1 lb. bacon, cooked and crumbled
2 cans chopped tomatoes, drained
1/2 cup brown sugar
1 cup of your favorite BBQ sauce
Brown the hamburger and cook the onions, then mix it all together in a crock-pot and cook on low for 8 hours or on high for 4 hours!
Captain Dwayne's Jambalaya
3 pounds peeled shrimp
1 pound crab meat
1 dozen oysters
1 pound smoked sausage, sliced
3 cups rice
1 small can tomato sauce
1 large onion, chopped
2/3 cup chopped parsley
2/3 cup chopped shallots (cross between onion and garlic)
2/3 cup bell pepper chopped
2/3 cup cooking oil
1/2 tbsp garlic powder salt, black pepper and red pepper
3 cups water
4oz. Tabasco
Set the rice to cook and set aside. Sauté the onion over medium low heat in oil until almost brown. Add shallots and bell pepper, garlic powder and sauté for 10 minutes. Add smoked sausage and tomato sauce cooking for another 10 minutes. Add 3 cups water and cook for 30 minutes over medium heat. Add parsley, shrimp, oysters and crab meat and cook for 15 minutes. Mixture should have a creamy texture and not to watery. Add the salt and pepper to taste. Add rice a little at a time, stirring until all the rice is mixed in. Heat over medium heat for 15 minutes stirring occasionally.
-Dwayne Stice
Pink Lemonade Pie
1 (14 oz.) can sweetened condensed milk
1 (16 oz.) can pink lemonade concentrate, thawed
1 (8 oz.) container Cool Whip, thawed
2 (6 oz.) prepared graham cracker crusts
In a large mixing bowl, mix together pink lemonade concentrate and sweetened condensed milk. Fold in Cool Whip. Pour mixture into graham cracker crusts. Put in the freezer for 6 hours or until stiff.
– Lauren Dalton
---
Birthday Party Sewing Projects!
Make a Pennant Banner or Quilt!
Pennants are crazy fun! Now, you can make some that can be used year after year! Personalize them in any way! To add some birthday charm, apply wooly cupcake buttons or these "happy birthday" appliqué pieces!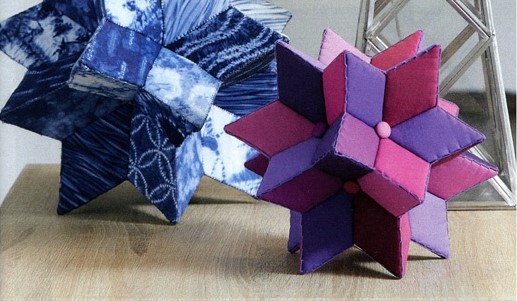 Fabriflair Centerpiece
These joyful centerpieces really bring the party to life! Make several colors or mix and match to go with any theme!
Micro-safe Hot Holders
2 (8 ounce) packages of softened cream cheese,
2 jars of pineapple cheese and 2 jars of old English cheese all mixed together makes the perfect dip for any gathering!
*Recipe by Tammy Baker
Make this yummy dip using stylish hot holders!
---
Printable Photo Booth Props!
Download the props, print them, cut them out, and then come back here to post all your fun pictures so we can see!
Do you have a June or summer birthday? What is your favorite way to celebrate?