Facts are facts. Quilters love fabric, and quilters love to give!
Since 2008, Moda has made it easy to combine those two passions with the annual Collection for a Cause. Every year, Moda releases a beautiful new fabric collection and donates its proceeds to charity. (How perfect is that?!)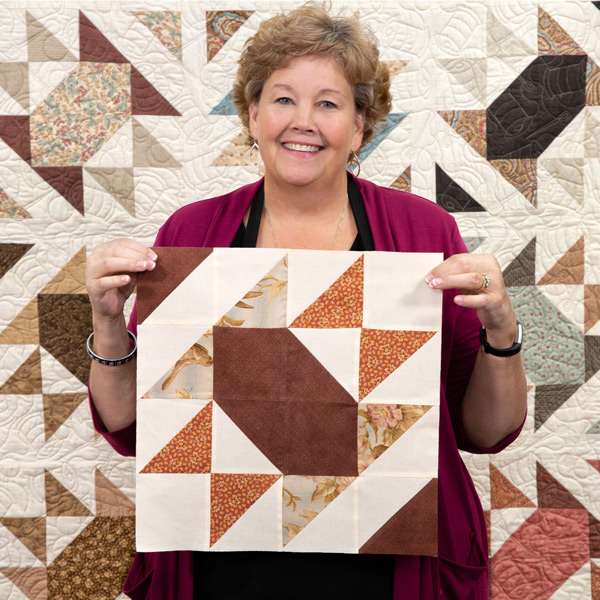 This week Jenny has taken the 2018 Collection for a Cause and transformed it into easy hourglasses and spool blocks. Click HERE to learn how to make this pretty quilt and support a great cause while you're at it!