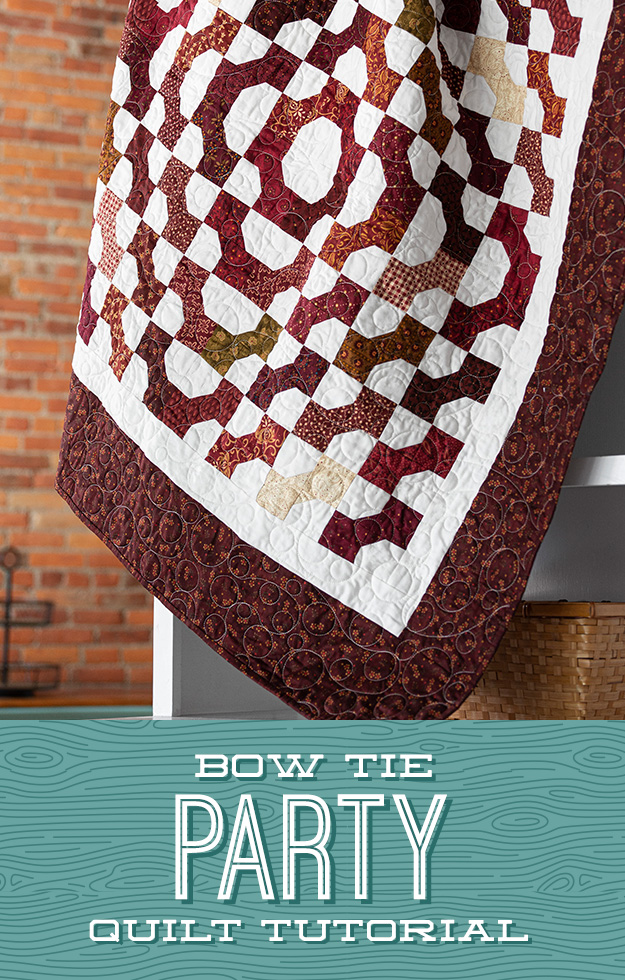 2020 is the year of staying home. It's the year of sweatpants and old t-shirts and not knowing if I even own makeup anymore. There's nowhere to go and no one to impress.
But sometimes I just want to feel fancy. I long for sequins and heels and sparkling diamond earrings. I want to see my husband in a well-tailored tux with patent leather shoes and a dapper bow tie. Is that too extreme for ANOTHER movie night at home? I think not!
This week Jenny is whipping up a quick and easy Bow Tie Party quilt using precut jelly roll strips. These little bow tie blocks are so chic, you'll be feelin' fancy in no time!